Mirroring machine
Mirroring machine - Forty multiples of sculpture in 3 parts, 280 x 145 x 60 mm, 2016.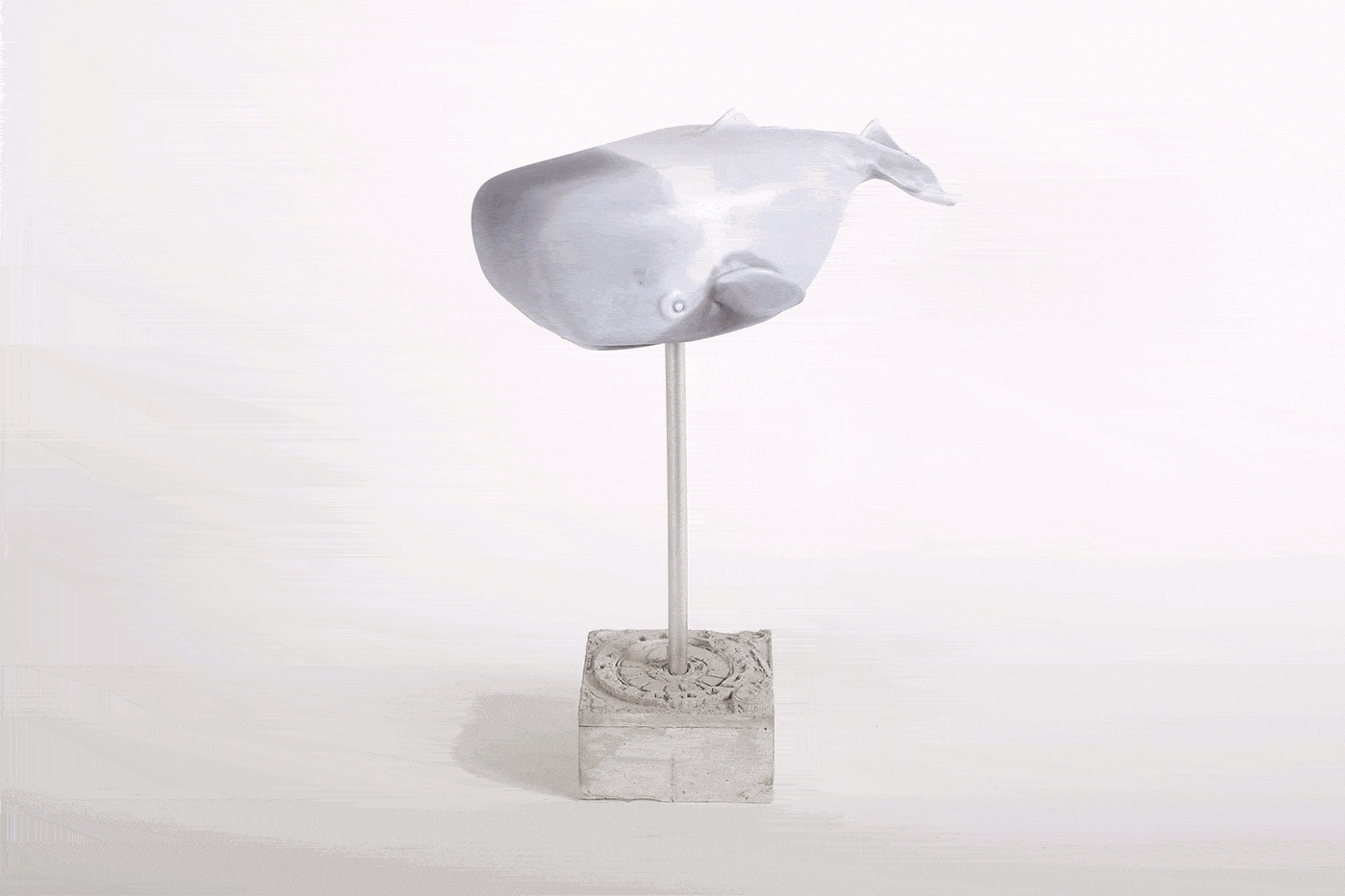 The relationship between mankind and nature is developed over many levels. The two most obvious (and in a sense also opposites) are perhaps the instinctive one, of belonging as a species, and the exploitation, where nature becomes a resource to be consumed, to bend and to subjugate till the point of forgetting the reality.
Emblematic of this unbalanced comparison is for us the Sperm Whale (and the cetaceans with it), which over the centuries has been seen both as an almost mythological animal and as disposable meat, becoming raw material and no longer living being. An emotional distance big as the physical and contextual one. A deficiency of empathy to foster the continuation of a system that proves to be harmful, but at the same time the constant presence of a comparison which can bring to awareness.
Sketches
/ Assembly Instructions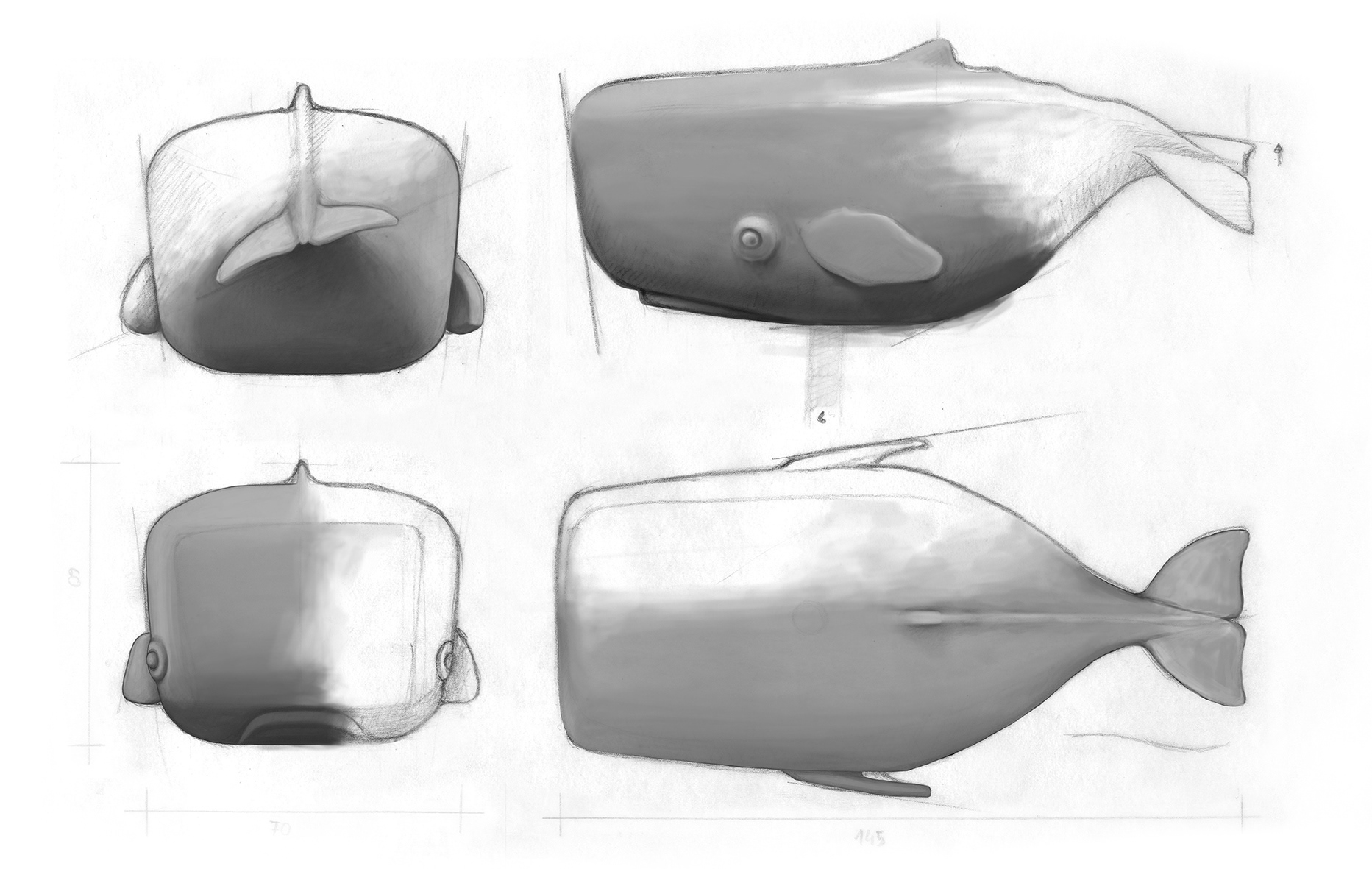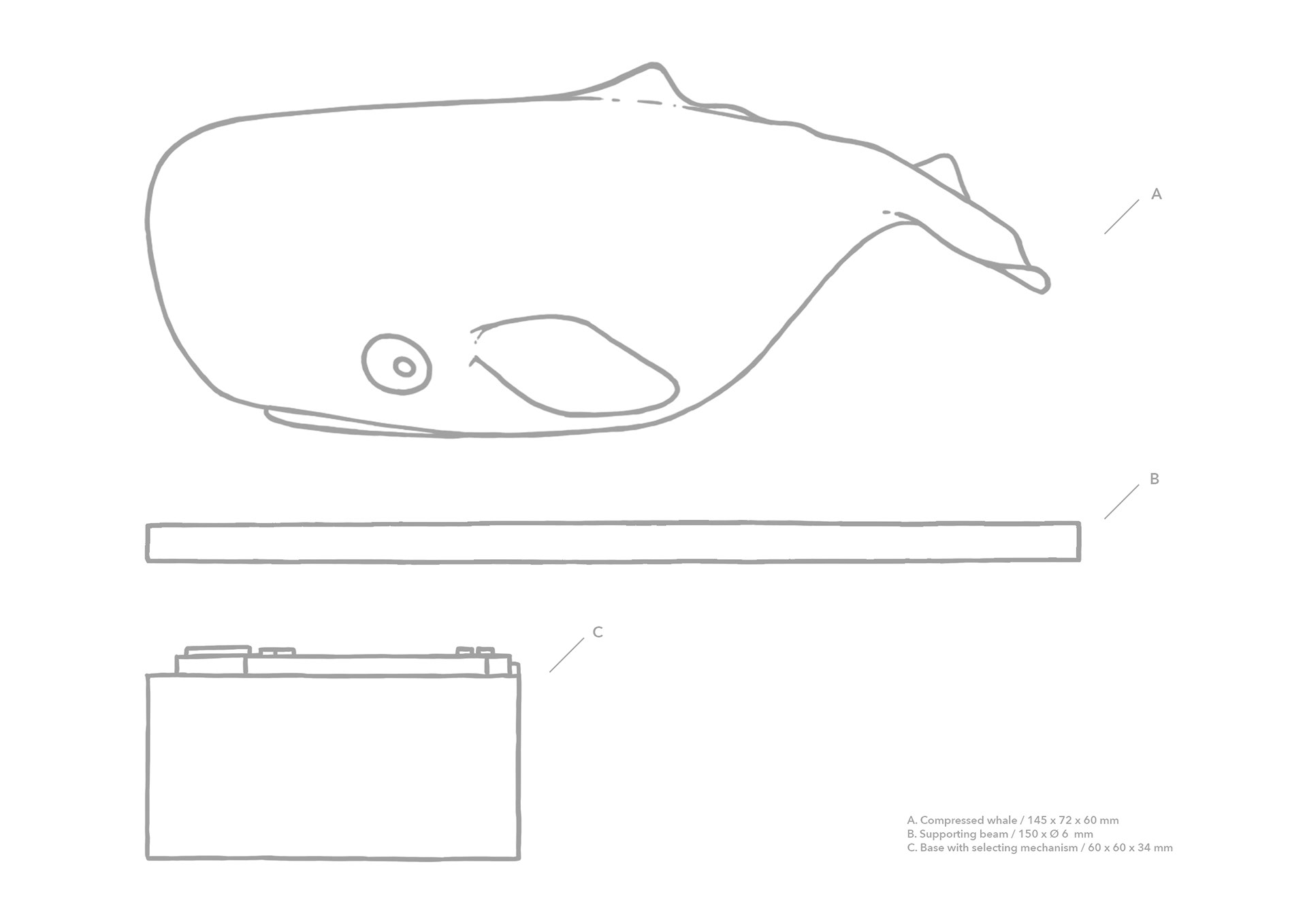 The whale
/ 145 x 72 x 60 mm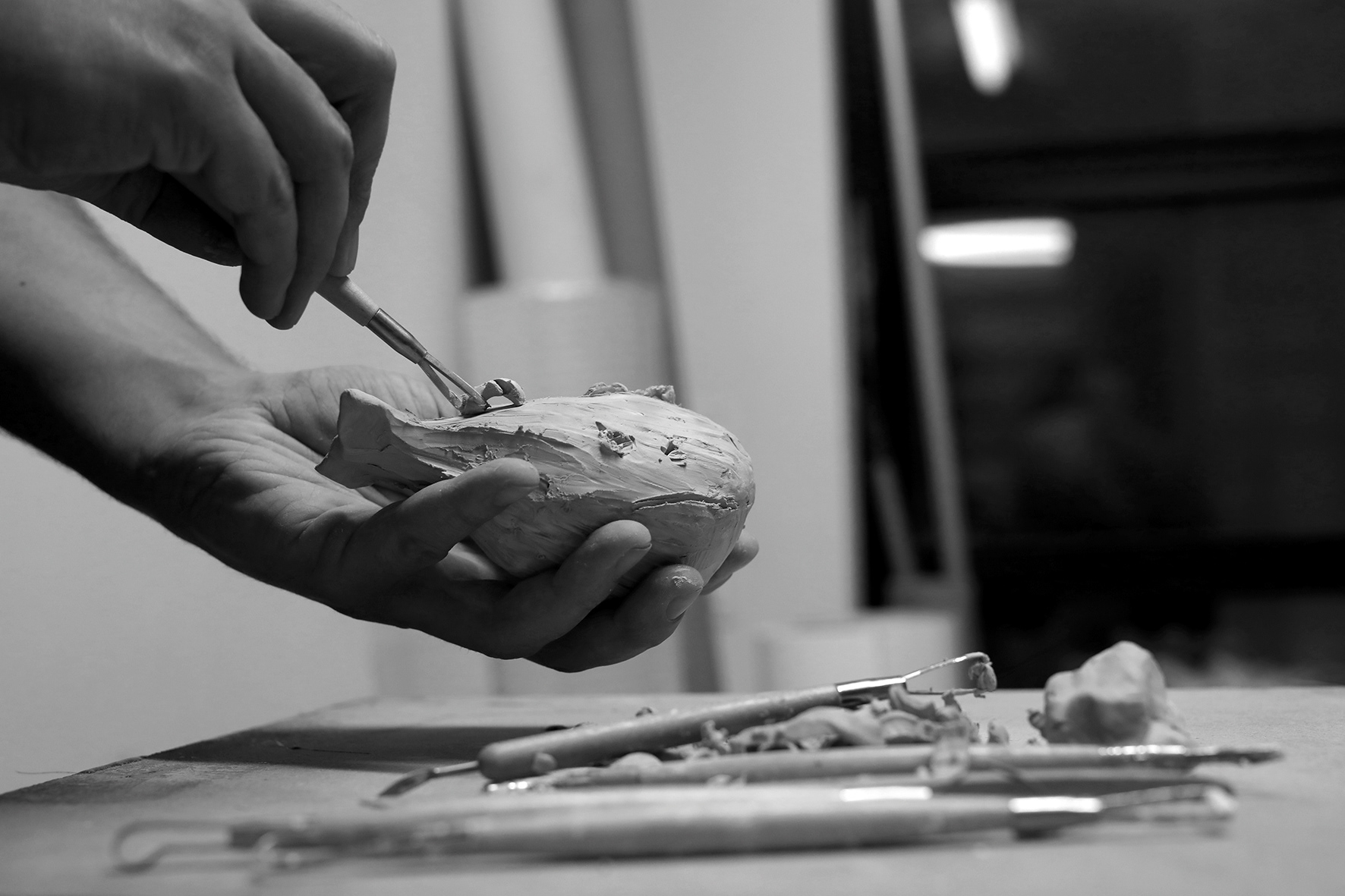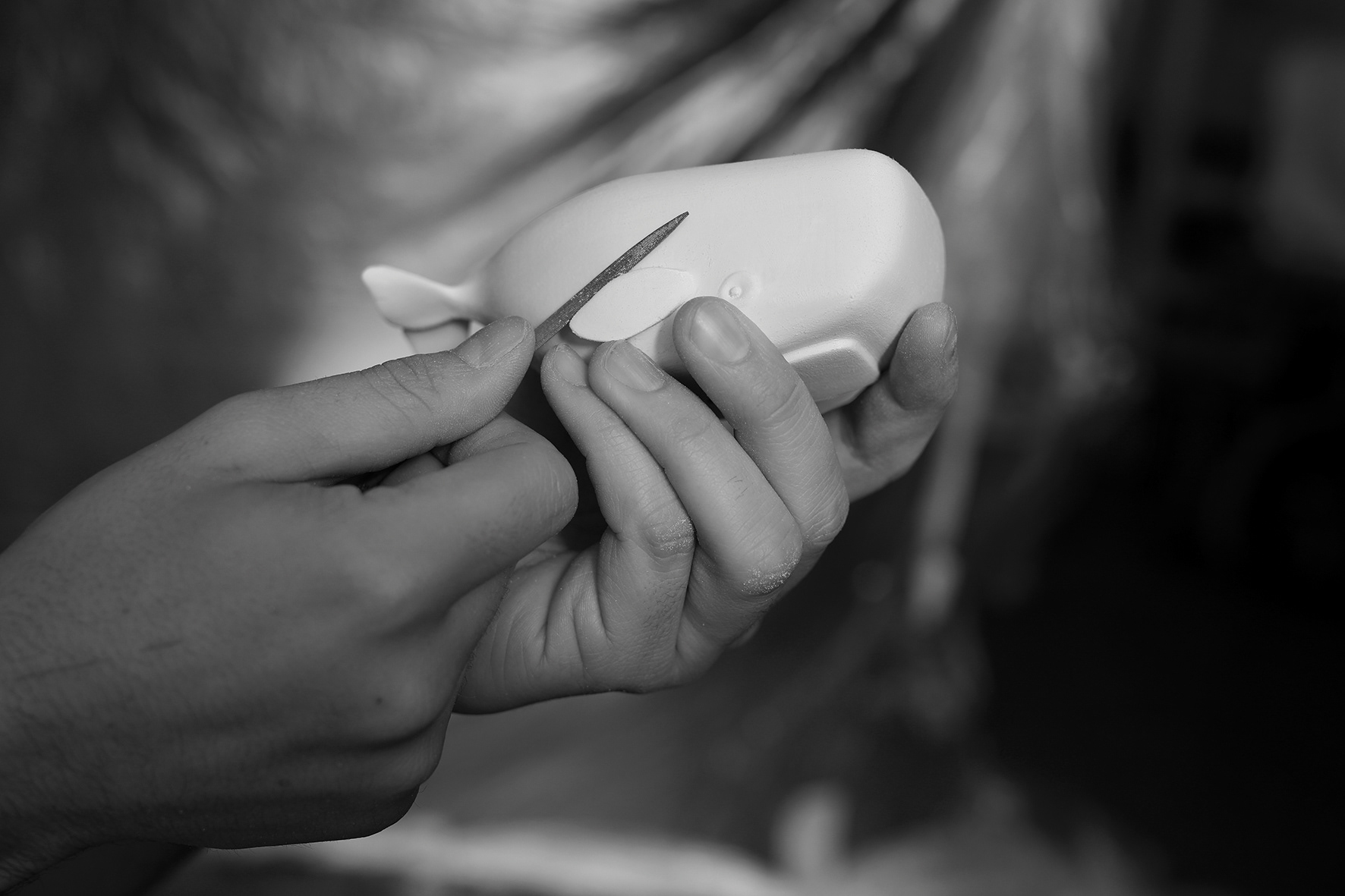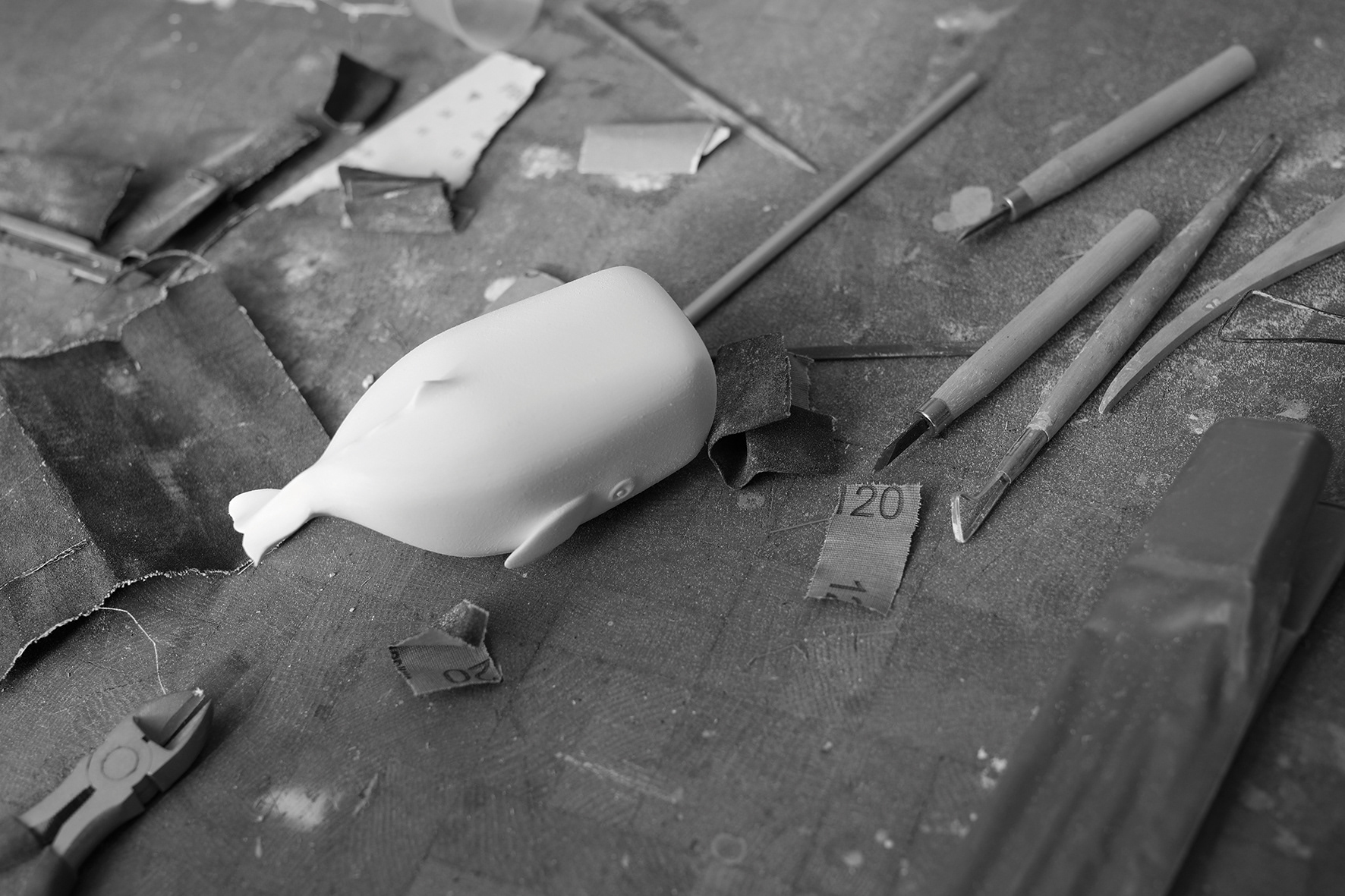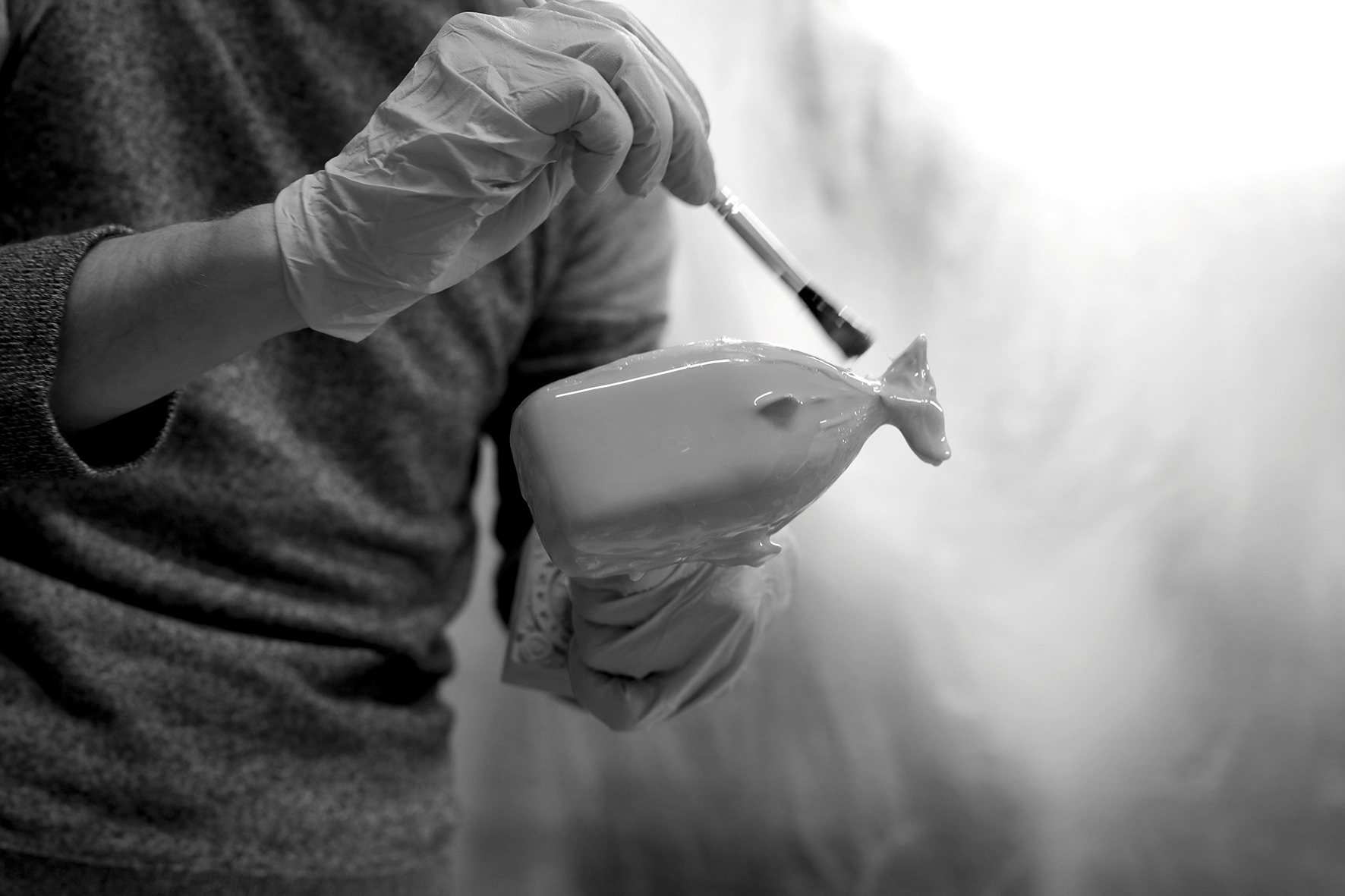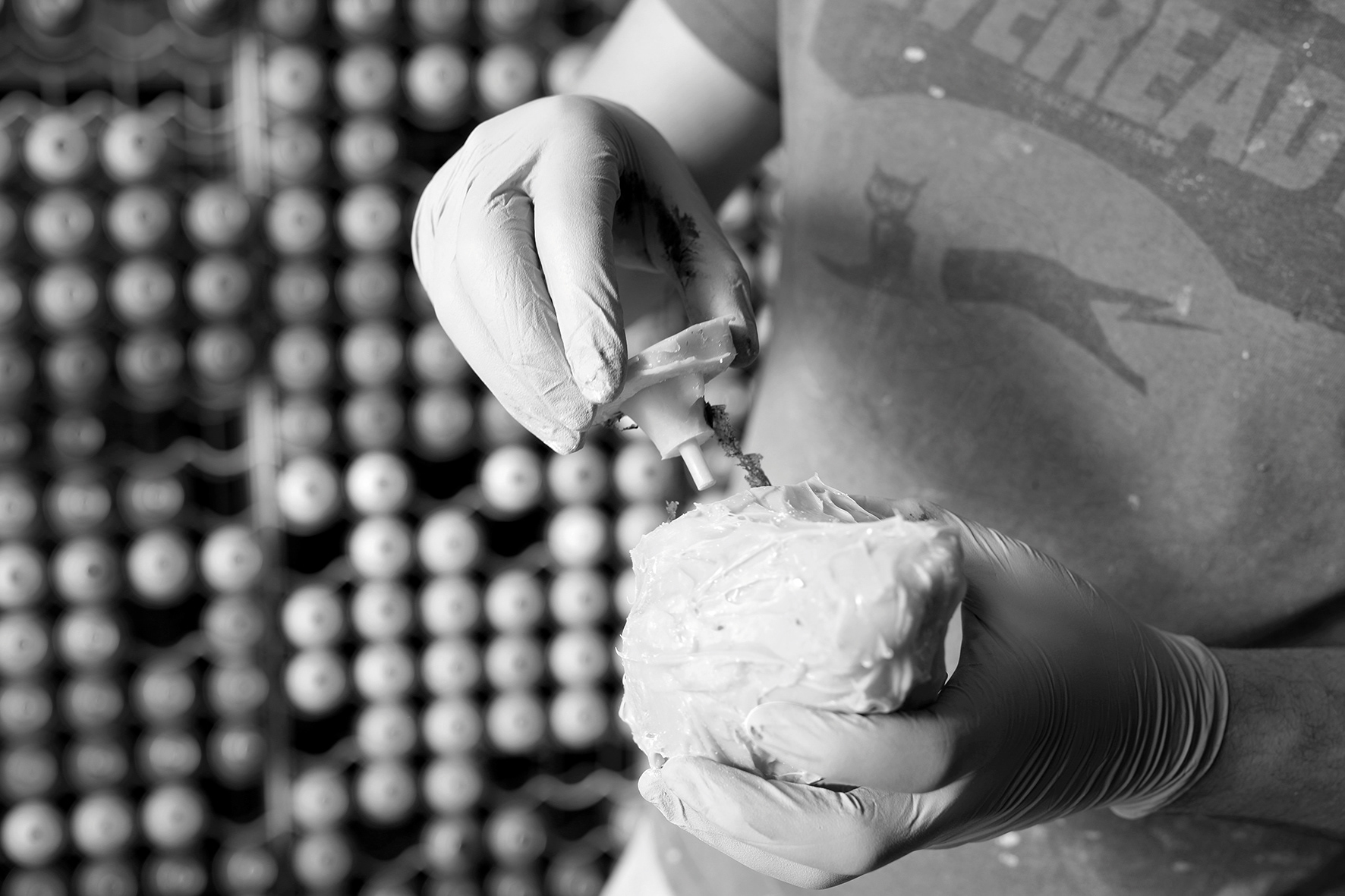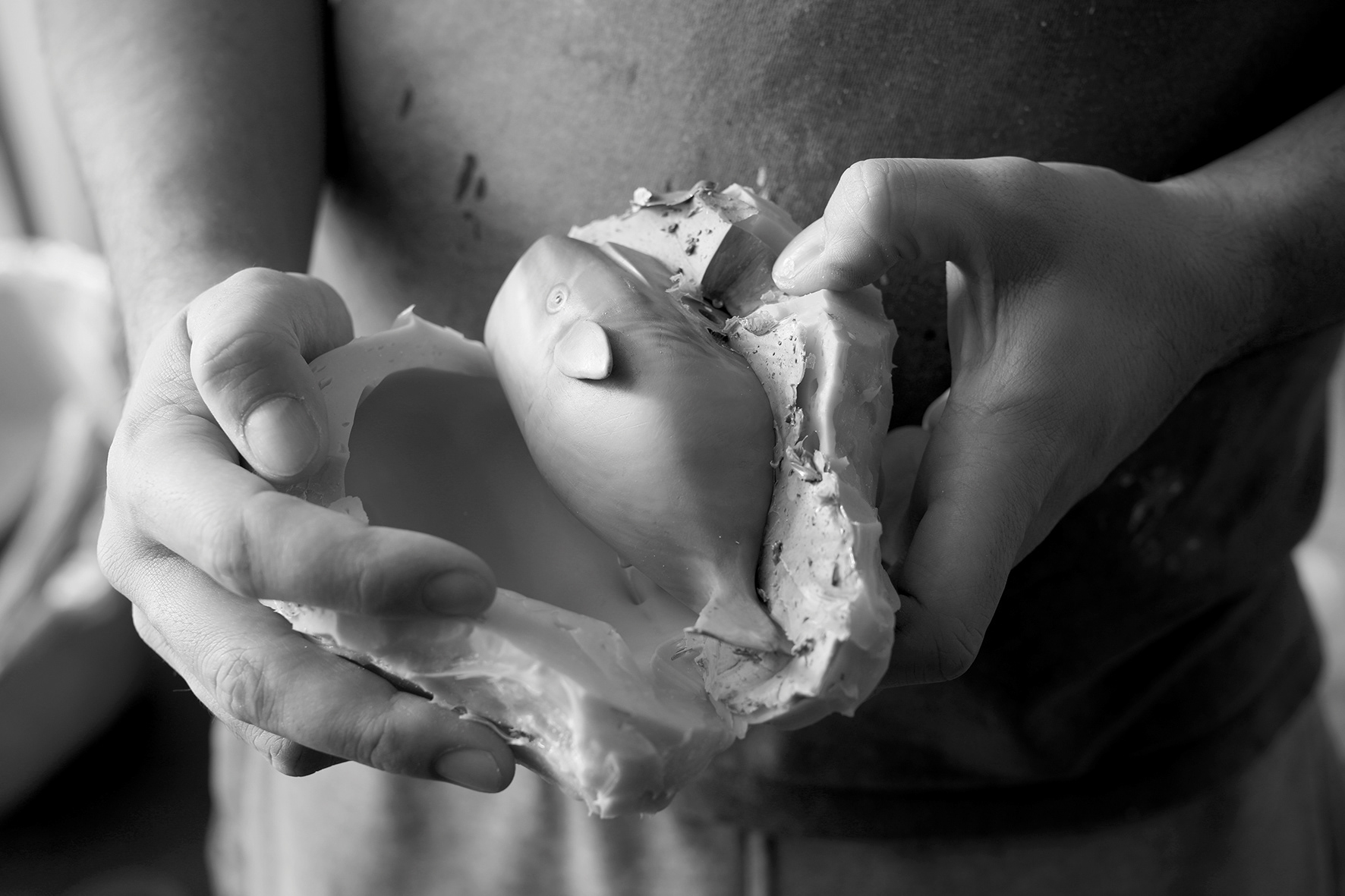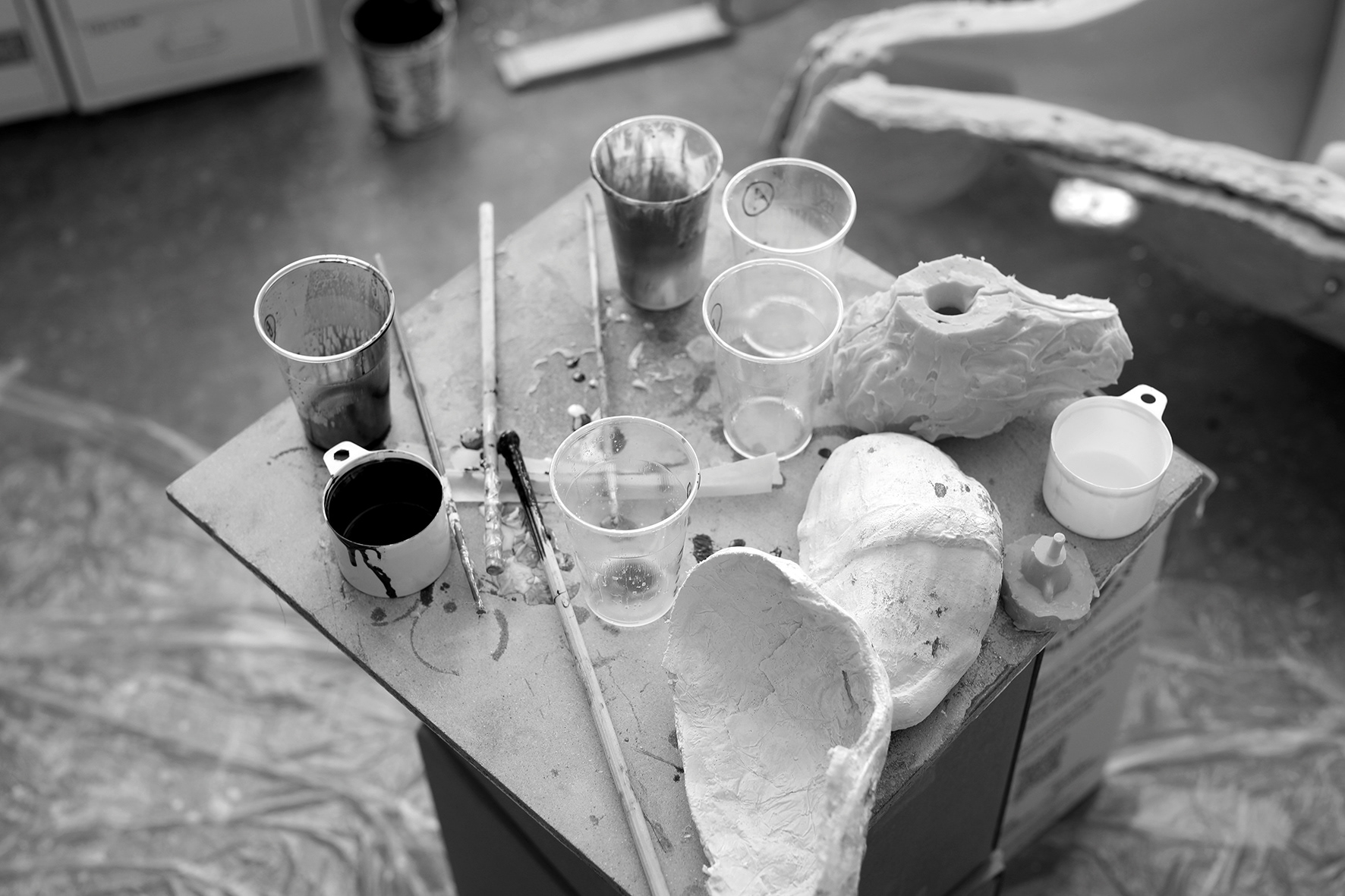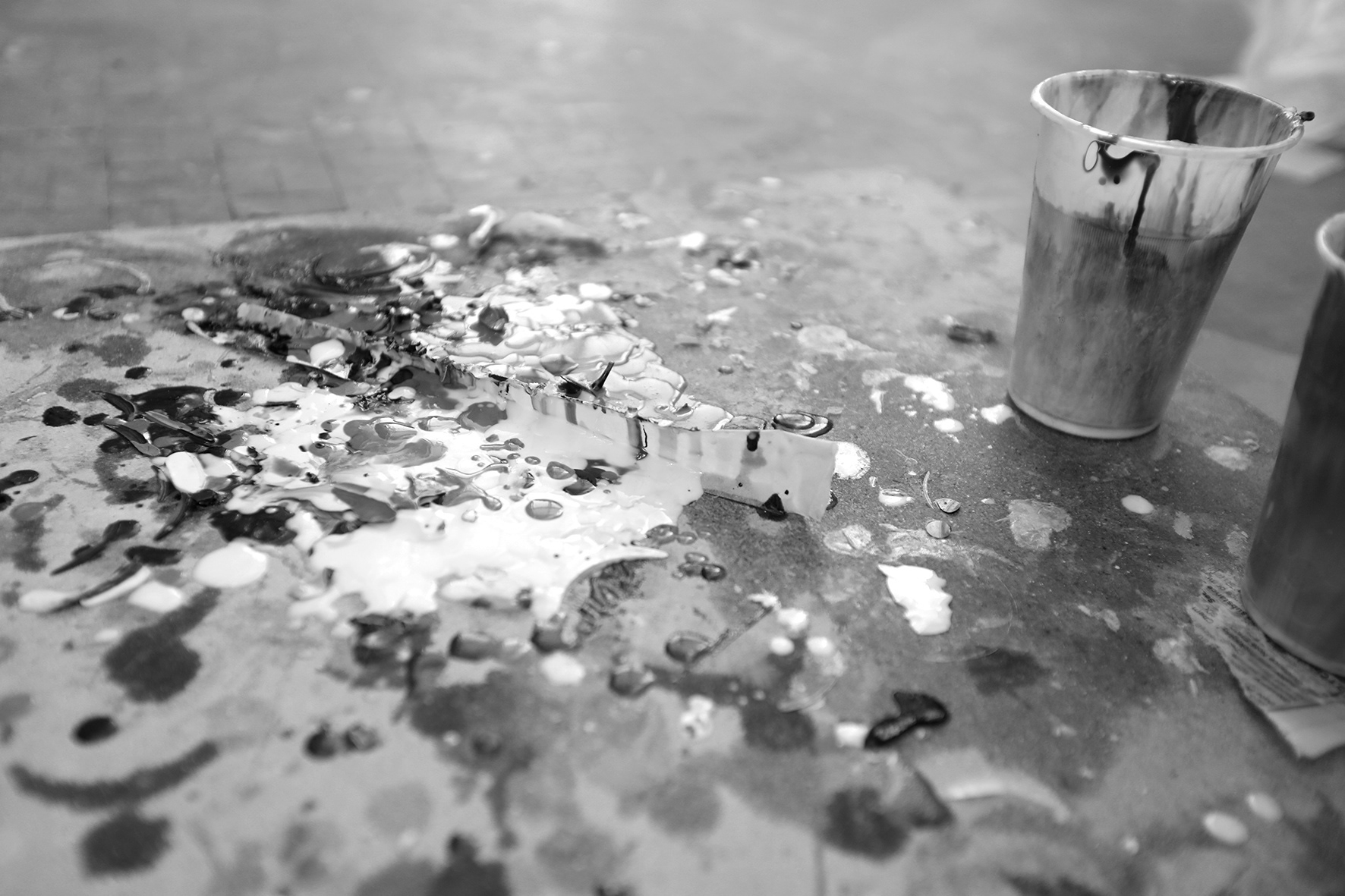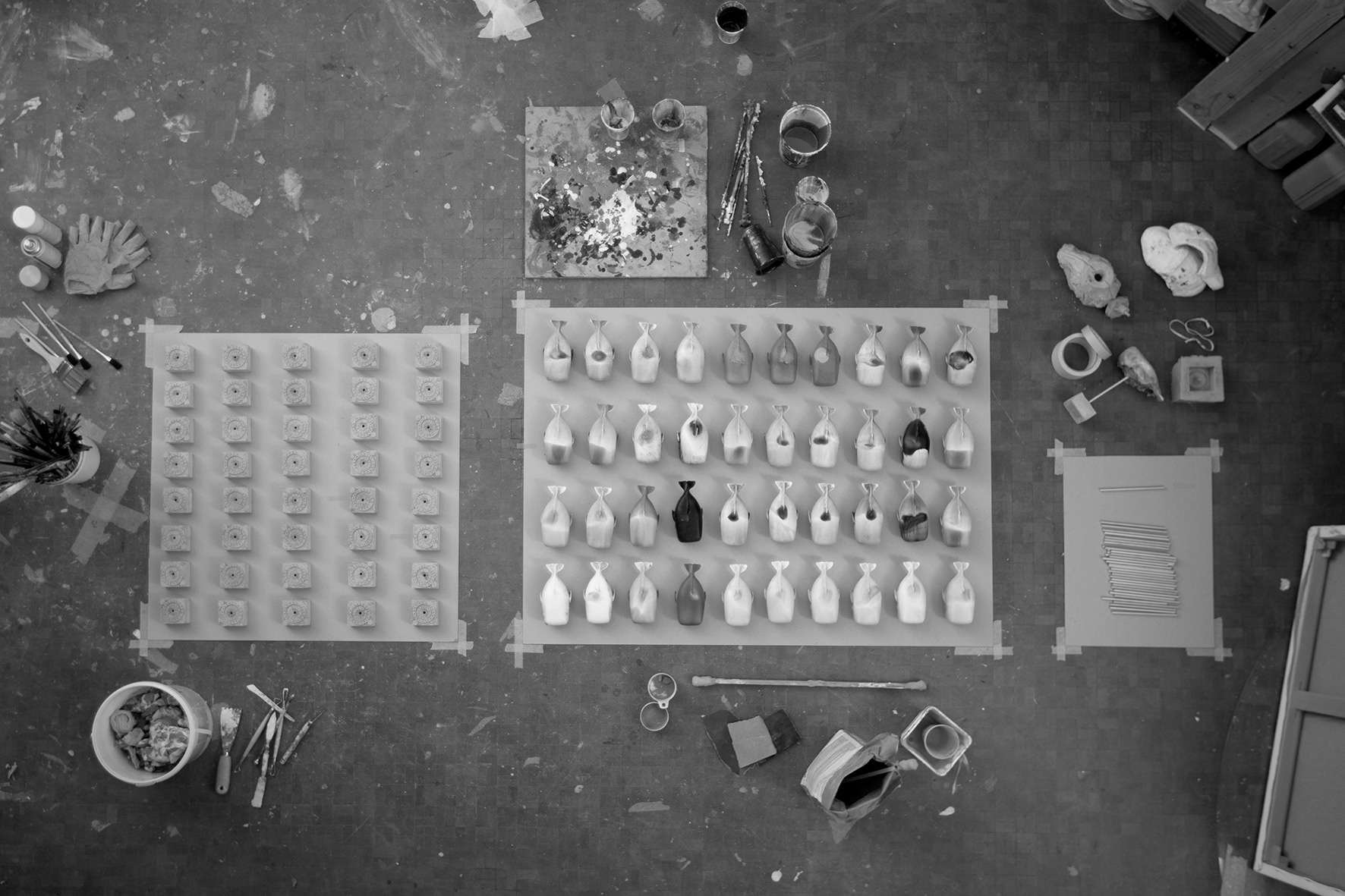 The support
/ 60 x 60 x 34 mm / concrete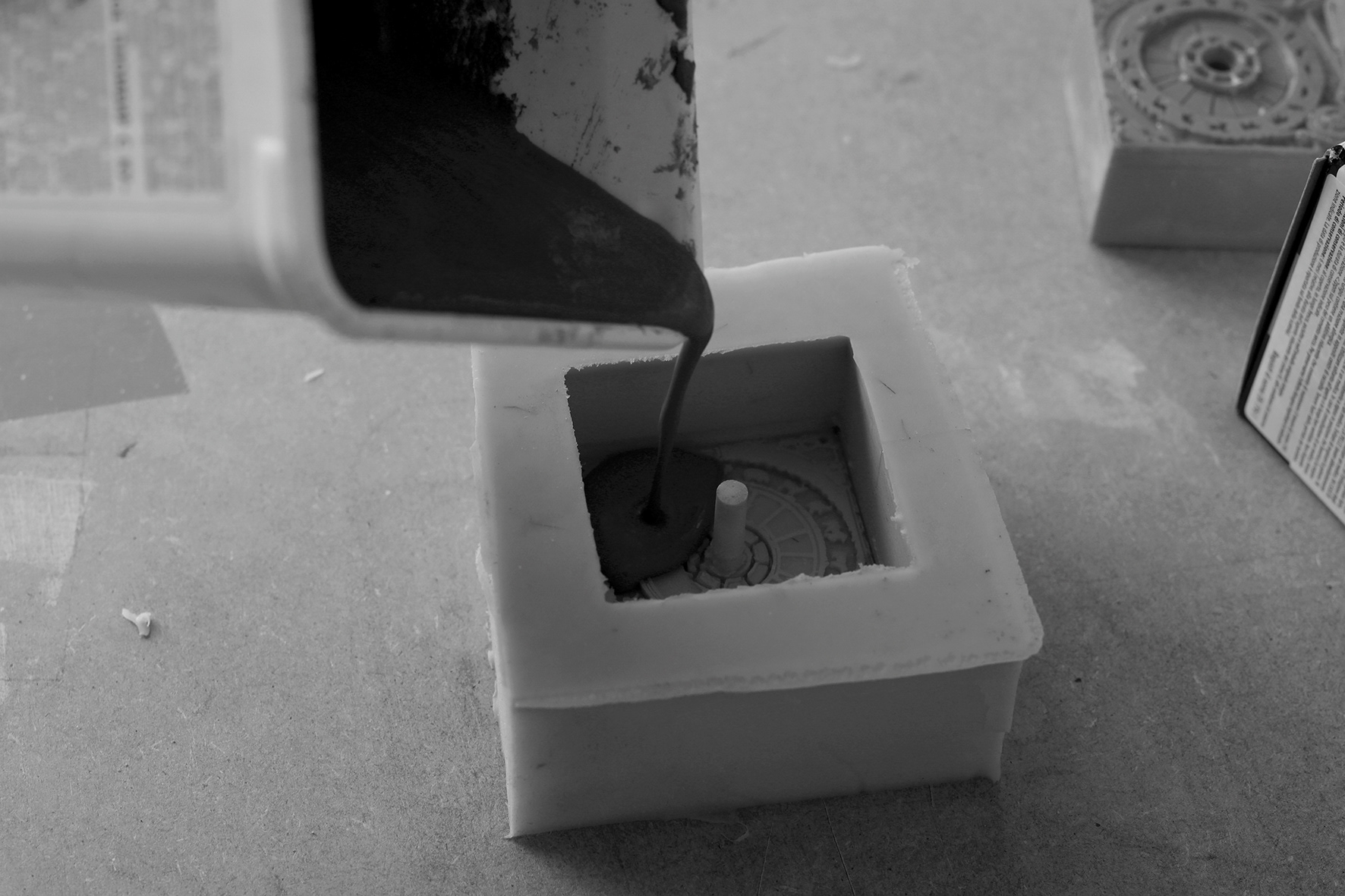 "The sperm whale is in its own world. It has a shape that seems wrong, incomplete, as if something is missing, perhaps a couple of flippers at the bottom or top. His profile would be unlikely for any other animal, and imagine for the largest predator on the planet. (...) Today is classified as "a generally placid and harmless creature": from terror of the seas to gentle giant. These two images are as distant as the myth and reality, as legends and science, as the human history and the natural one. It's a sign of its magical component (and a symbol of the fate of all cetaceans) the fact that the sperm whale has been transformed radically, from fatal demon to creature in danger."
by Philip Hoare (Fourth Estate, UK, 2009)