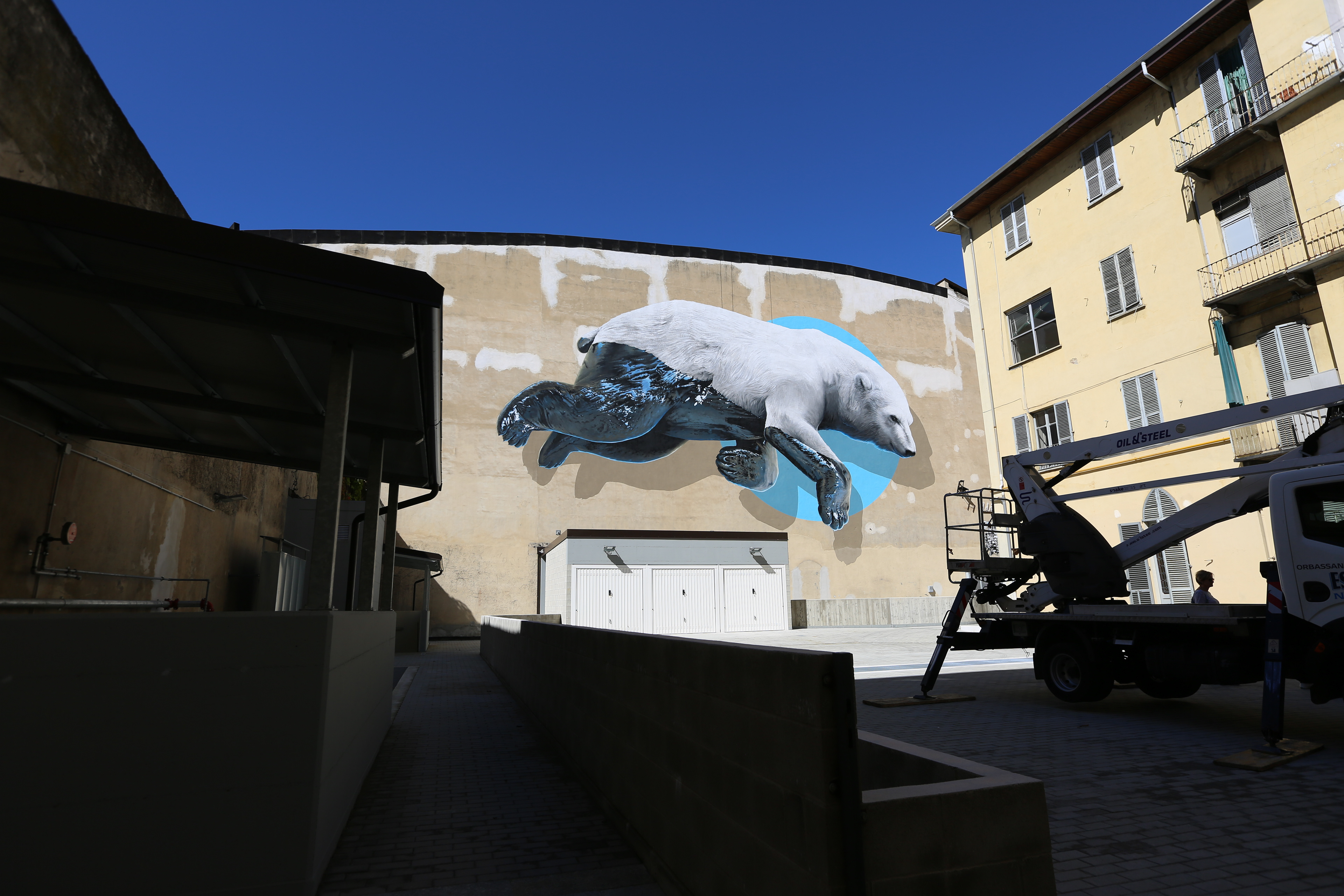 Mural painting and installation realized on the Colosseo theater in Turin (I), 2015. Project in collaboration with Teatro Colosseo and Square23 Gallery. 45°03'08.1"N 7°40'47.4"E
Playing with the line of sight of the forced point of view from the sidewalk and inspiring us to the theater (on whose wall was made the painting), we decided to work on the idea of ​​representation intended in a broad sense as portrayal, as performance and as a figuraton of reality. We used direct references to the theatrical context to define a "real" proportion and a starting point, but we wanted to move the attention on global warming related to human habits. 
We have then developed these issues trying to evoke the position (and responsibility) of man in a delicate balance, into the ecosystem, and so the choice of points of view, of real awareness and the idea of ​​a passive condition in a system.