"Baring machine" Documentation book / 

Artwork and project: NEVERCREW 
Texts: Alessandro De Bon / Pictures: NEVERCREW & Alessandro De Bon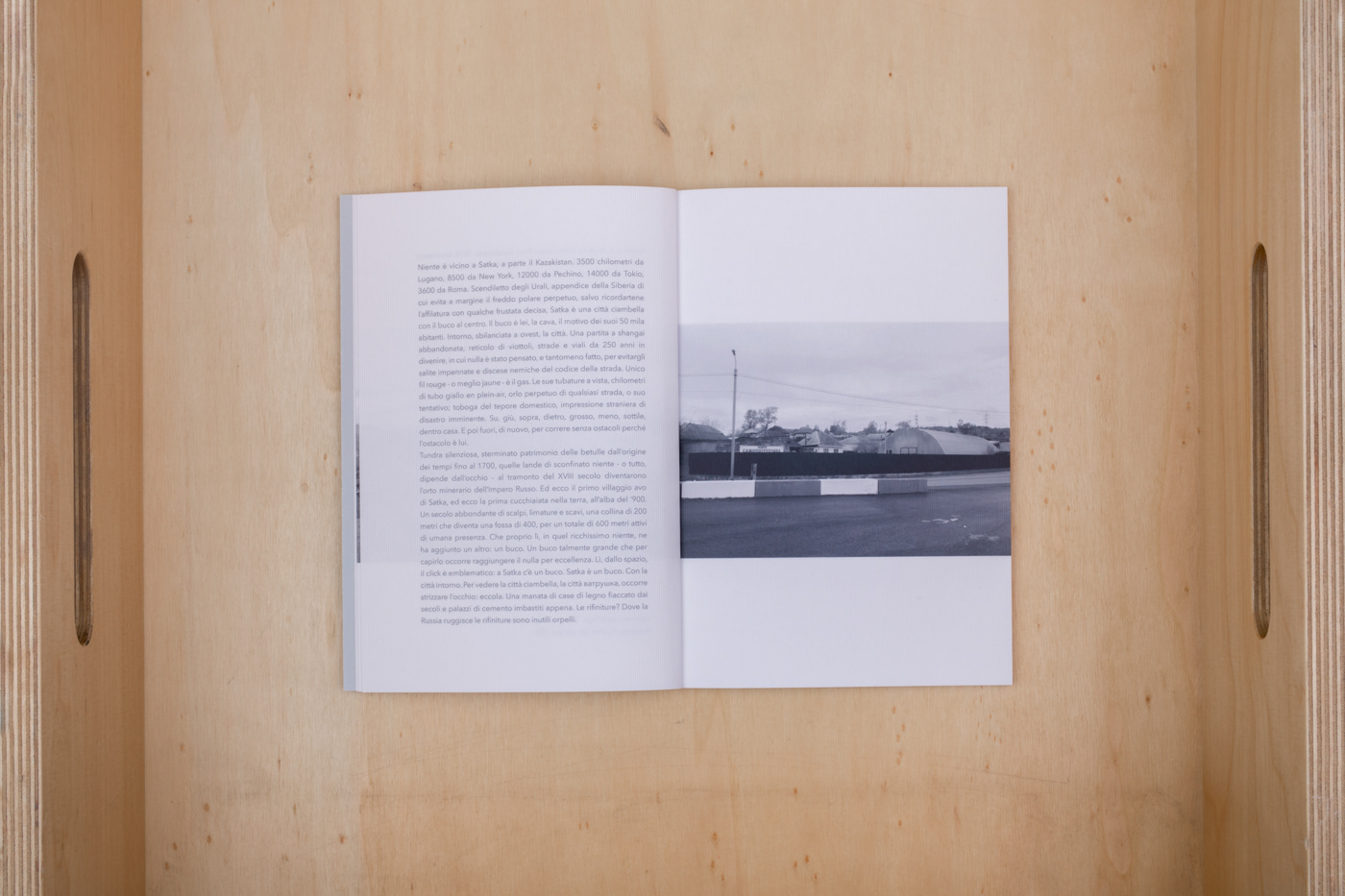 "Baring machine" was realized at the end of May 2017 in Satka, Russia, for the Satka Street Art Festival curated by the cultural association Fund Sobranie Moscow. 
This publication it's a shared memory, but before, and especially, a further level of existence of an artwork that for genesis and fate belongs always more to the place in which it was realized and increasingly detaches from us.
"Baring machine" was an experience shared with Alessandro De Bon, who participated in its creative process by following it in every step and simultaneously experiencing it with external although contiguous gaze. This is therefore the result of that experience. One of the possible results.