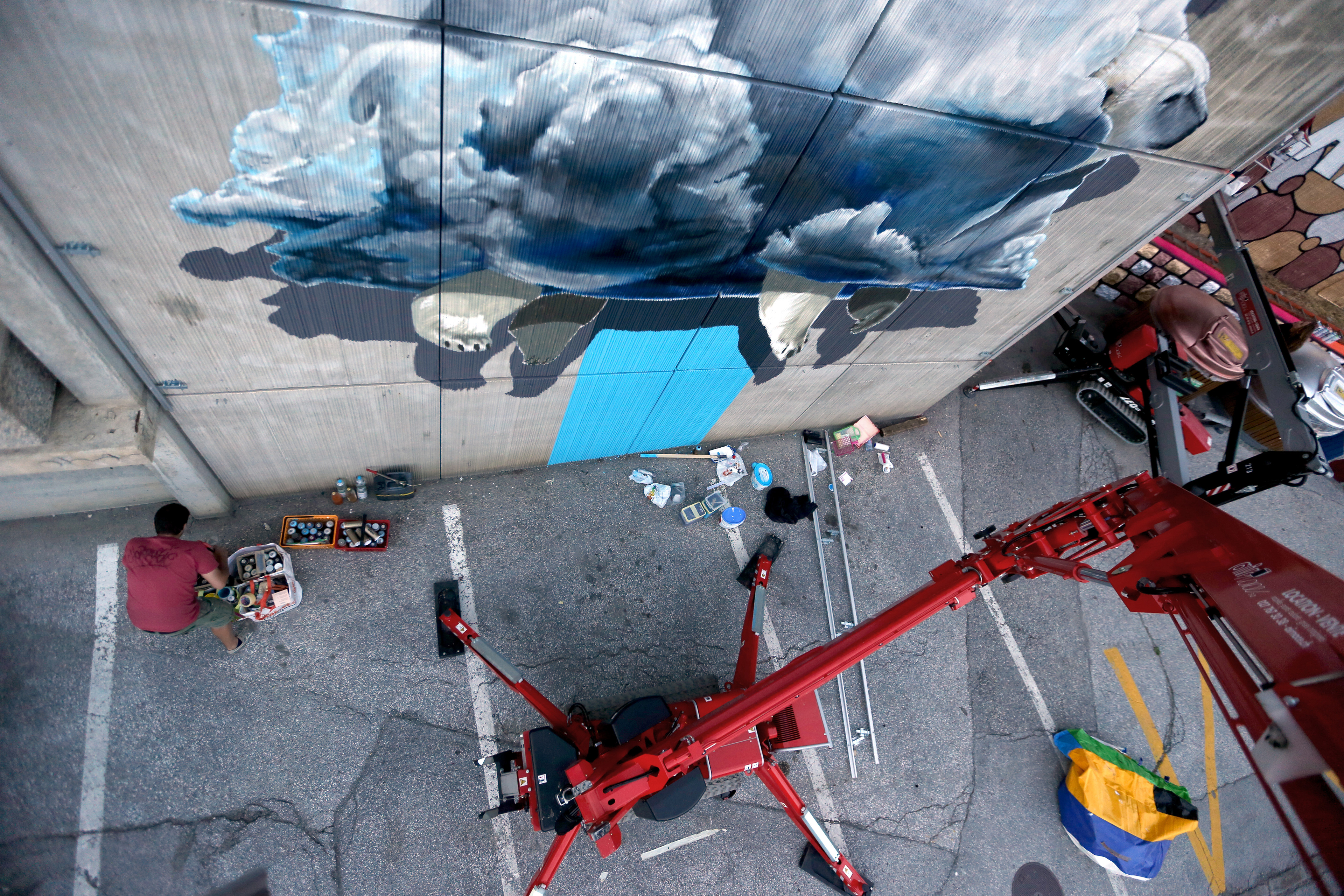 Mural painting realized for the Vision Art Festival in Crans-Montana (CH), 2015.
46°18'45.6"N 7°28'44.9"E
Interacting with the structure of the location, with its main lines, movements and with its use (cable car station), we realized a project that wants to recall different dimensions in one and let them communicate.
A changing perspective, from the bottom to the top, from the inside to the outside. 
The artists involved are: Angry Woebots, 2Alas, Cedric Kesa, Chor Boogie, Dan Acher, Felipe Pantone, Greg Mike, Hebru Brantley, Icy and Sot, Issam Rezguy (Jasm1), NEVERCREW, Leza One, Okuda, Reka One, Remed, Rodrigo Branco, Toz, Rustam Qbic, Vincent Edmond Louis, Gypsberg & Govguesev.