21 colour screen print on 330 Gsm somerset satin paper
22 colour screen print on 330 Gsm somerset satin paper
24ct gold leaf in the eye of the whale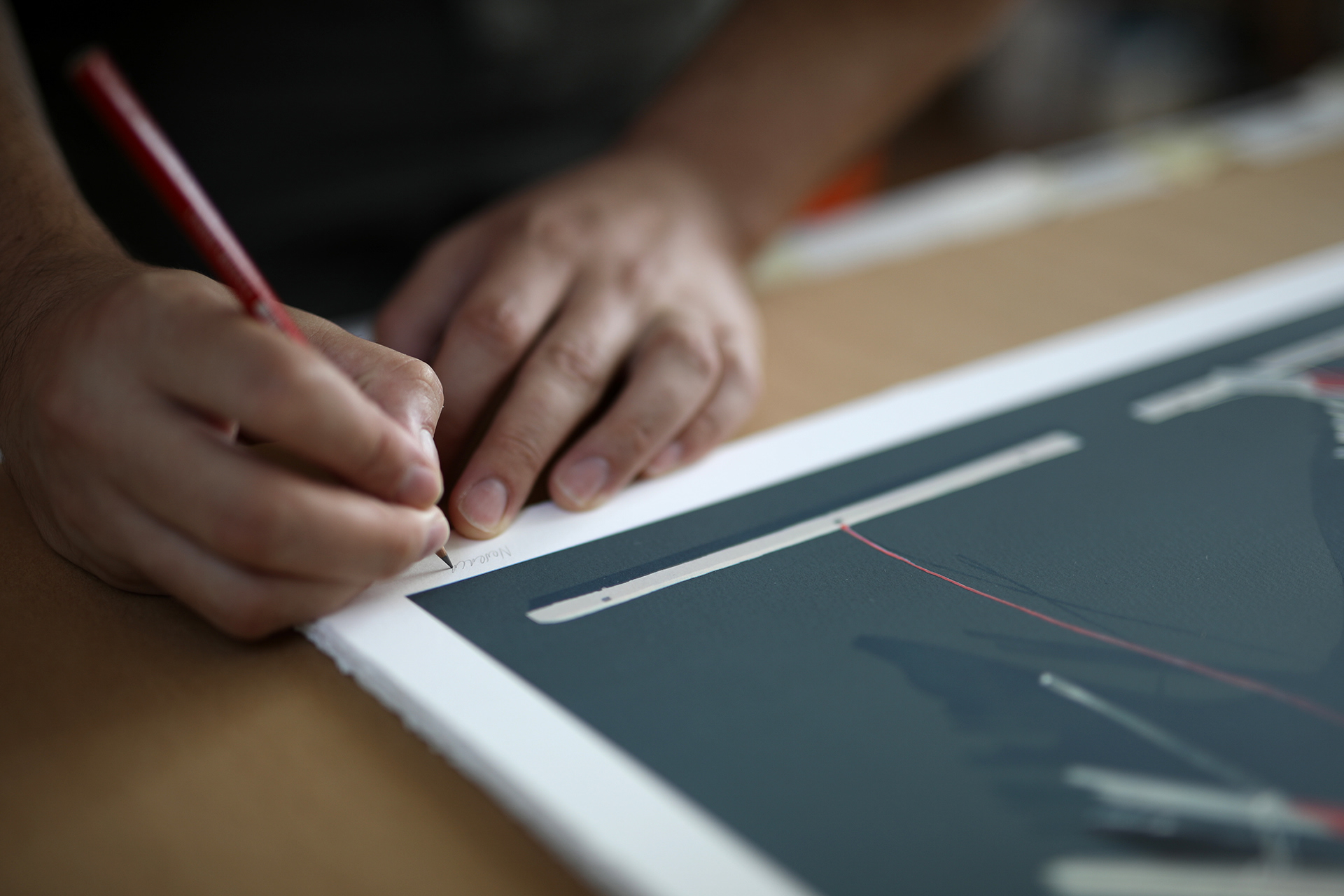 As we wrote for the mural in Luzern, this works is about the the look that mankind has towards nature and everything concerning their relationship, where there's a direct connection that often it's not completed by knowledge and comprehension. 
This cultural attitude brings a distance and the distance creates a lack of empathy that can be easily turned, or purpose or not, in blindness. In a society where the profit is the main value, this relationship is then based on exploitation and privatization of natural resources, and all the consequences are hidden also if they're in front of everyone's eyes.
While thinking about the mural in Luzern the structure of the building became an important element for the definition of the composition: from this came the idea of something that's inside, partially hidden and / or protected. On this new image we kept the same concept using only, and increasing, the presence of the shutters. The subject is then still in is a sort of cage built again by humans and conditioned again by the human gesture of opening and closing, looking or hiding.