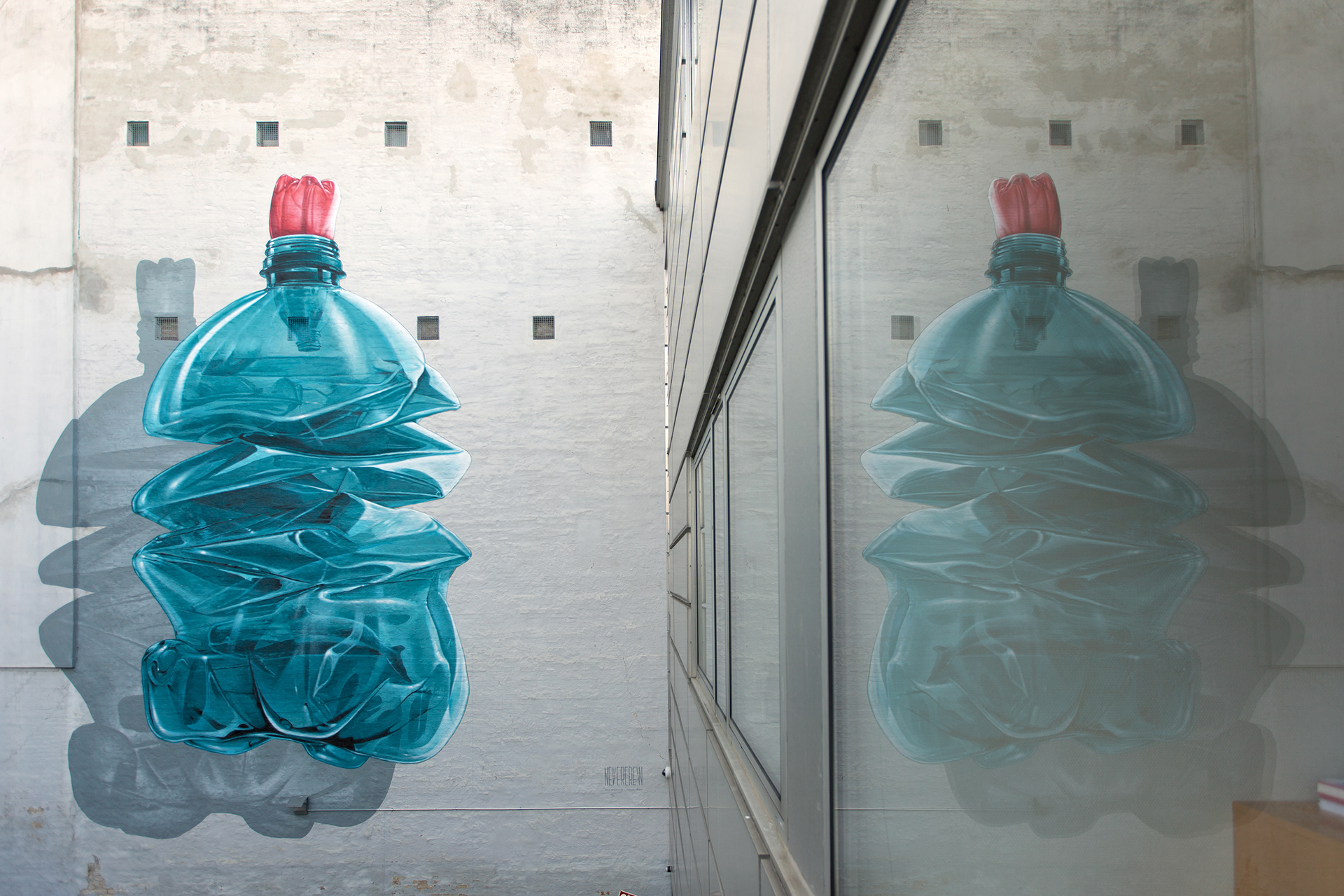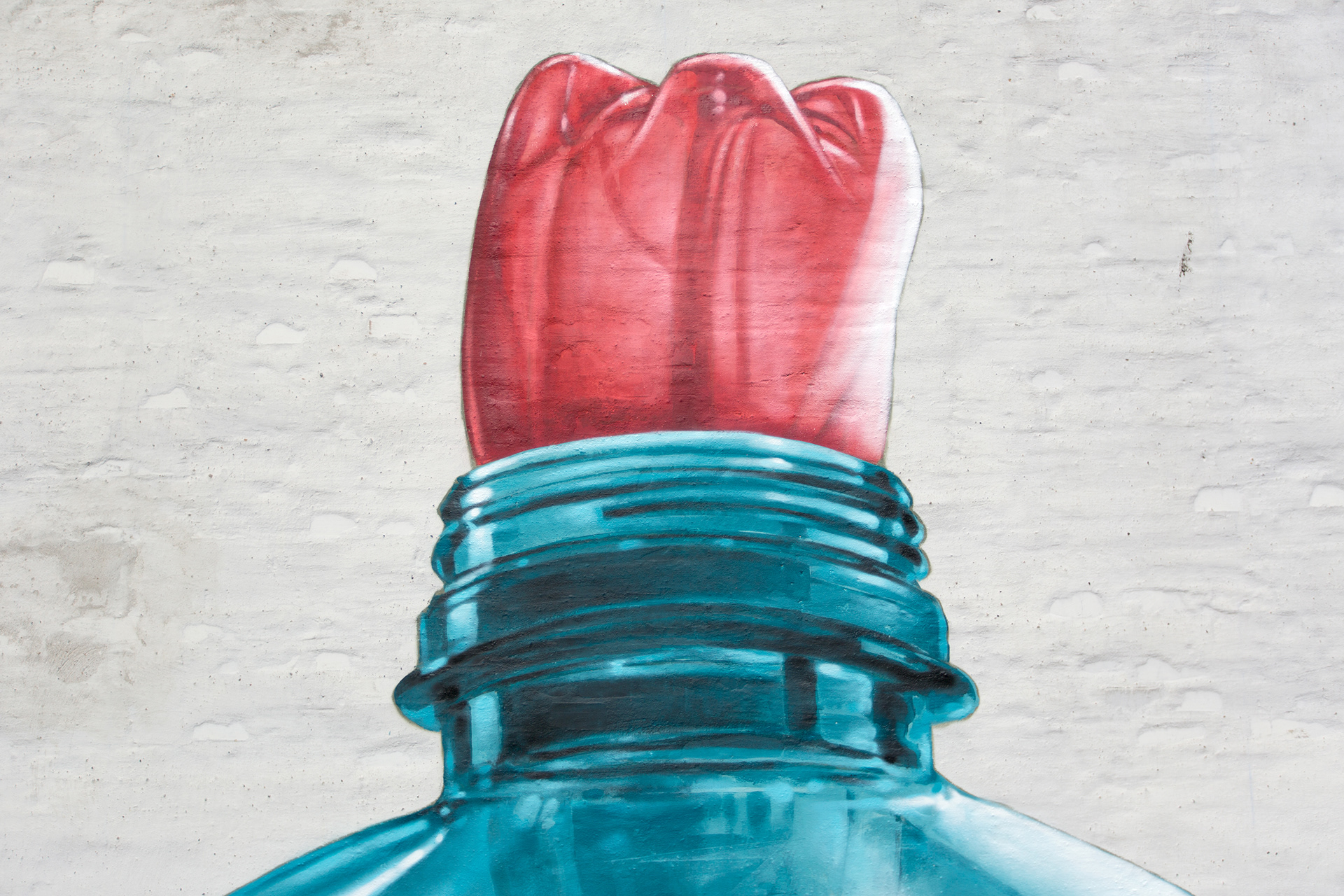 This work directly follows and continues the previous urban intervention realized in Vancouver (Canada) and it is part of a series about the delicate balance in the relationship between mankind and nature, with a focus on the direct responsibility in the managing of this balance and the awareness about it.

The giant plastic bottle accumulates and it's consumed. An alerting hourglass that highlight the time passing as and with water, the idea of a wider system of which everyone is part and who everyone can affect. 
A look at the opposites: where on a side there's the attitude of privatization and exploitation of natural resources and on the other one a community that shares responsibilities, knowledge and conscience.